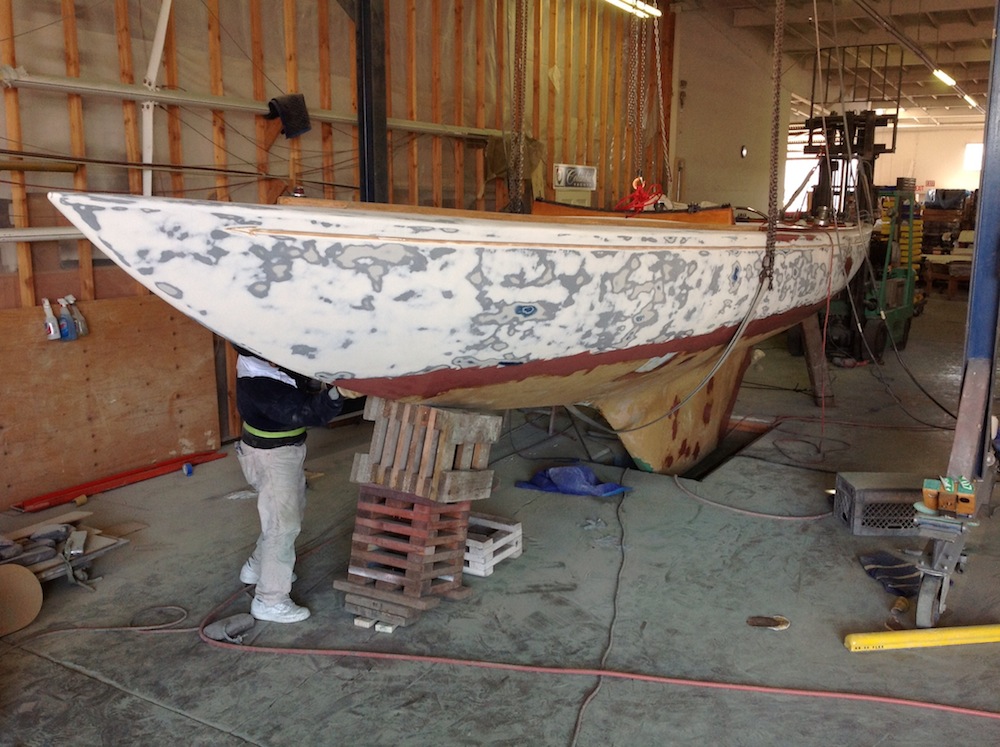 Depending on your boat, how often you use it, and what you use it for is going to effect how often you re-apply the protective anti-fouling bottom paint. How long the paint lasts also depends your marina, the water temperature, how often you have the bottom cleaned, and how often you use your boat. Needless to say if your bottom paint is wearing thin you're risking permanent damage to your boat.
There are many advantages to having Element Boat Works redo the bottom of your boat:
We have the right tools to strip off the old bottom paint quickly and cleanly.
Often people simply re-apply new paint on top of the old paint, this can have an effect on how well the paint bonds to your boat and of course adds additional weight which can reduce efficiency – something a sailboat racer would not find acceptable
We have a large indoor custom built AQMD approved spray booth.
This means the paint is applied in a clean environment isolated from the elements such as wind, rain, moisture. We can also monitor temperature and spray when it's just right to ensure the paint sticks and cures as per the manufacturers recommendations.
We spray the bottom paint, rather than brush
By spraying the bottom paint it can be applied in a controlled and uniform manner. It also leaves a much smoother finish compared to brushing.
We carry all the latest brands and paints
We can help you choose the right paint for you and your boat whether it's from Interlux, Petit, or Awlgrip.
Our Bottom Paint Services include:
Epoxy Barrier Coat
Epoxy Primer Coats
Antifouling Bottom Paint
Wet Sanding
Buff And Polish
Topside Graphics
Spot Repair
Gallery
Projects