Element Boat Works is a full service marine repair center and manufacturer, versed in fiberglass and carbon fiber repair and fabrication. We specialize in boat repair, painting, complete restorations and boat building for sail and power boats up to 50 feet. Because our boatworks is located in Santa Ana, we can economically complete your project, from buffing and polishing your hull to complete construction of a new yacht from drawings to launch. We regularly paint boats in our professional EPA approved spray booth. There's no need to pay the yard to setup tarps as a temporary spray area. Performance Optimization of racing sailboats has also been a specialty of ours for over 10 years. Our skilled team has been with us in the marine manufacturing and repair business since the early 1980's. We are ready to work with you to make your boat beautiful and fast.
---
Meet Our Team of Professionals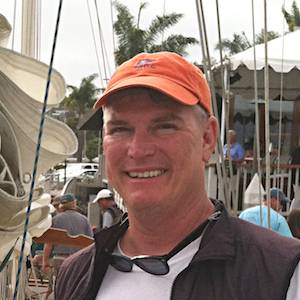 Vince Valdes

President and CEO
Vince Valdes brings more than 20 year of experience in yacht construction and restoration to Element Boat Works. Prior to, and concurrent with Element Boat Works, Valdes has been the driving force and chief executive behind Columbia Yachts. Columbia has been an industry leader in Vacuum Resin Infusion boat construction. Adapted from the Aerospace industry, Vacuum Resin Infusion produces composites far lighter and stronger – pound for point – than transitional boat building techniques.
Prior to the sailboat business, Valdes held positions at KPMG, Deutsche Bank and Bankers Trust in the structured finance industry. A graduate of University of California, Los Angles – Valdes holds a Bachelor of Arts degree in History and Business Administration.